Corn processing machinery' screen on the cleanup of impurities
2021-08-16
What role does the sieve play in the cleaning of impurities in corn processing machinery? The screen is undoubtedly used to sieve things, specifically what is sieving corn? Here follow me to find the answer!
Corn deep processing machinery special sieve is mainly used to clean the mud, sand and wheat surface velvet in the corn kernels, the sieve is a sanitary tool for corn deep processing machinery, like a cleaner to clear the way for the cleanliness of corn processing products.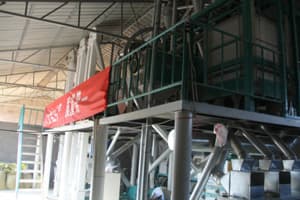 The flatness of the screen is good and rigid. The raw material of the screen is 65mn high-strength spring steel wire, and the corrugated pressure nesting treatment is carried out before processing, the mesh surface of the screen is very flat, so that the page is easier to get the debris out of the corn without omission. The stiffness of the screen is then the need for corn deep processing machinery.
Corn deep processing machinery screen wire in the warp and weft intersection by the corrugated pressure nest and steel wire elasticity firmly stuck, the wire does not deform, do not flutter, very solid, on the corn impurities clean up played a great role.