Operation manual of ahcts series sifter 7
2022-03-12
Notes and Cautions
AHCTS drawer type high square sieve is a plane rotary equipment, if not properly used, long time alternating load will easily cause equipment failure.Therefore, during the use of the equipment, please pay attention to the following points: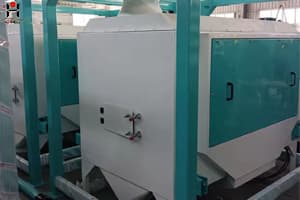 1.The sieve body must be suspended with lead, the bottom plate should be horizontal, and all the GFRP suspenders should be under uniform stress.
2.The sieve must be started in a state of complete rest. 3. Check the cable regularly for wear.
4.The pressing of the sieve shall be reliable. After a period of operation or reinstallation and dis-assembly of the sieve, the pressing handle of the sieve shall be tightened in time.
5.Perform regular maintenance of the equipment according to the maintenance instructions.
6.The bolts connecting the GFRP boom with the sieve body and the frame must be tightly and effectively. If they become loose, they should be tightened in time to avoid accidents caused by the slide of the sieve body.
7.The equipment cannot overload production, otherwise it will easily cause damage to the sieve.