Combination Sifter Machine Instruction Part One
2022-04-23
1
,
U
se, application
scope and performance characteristics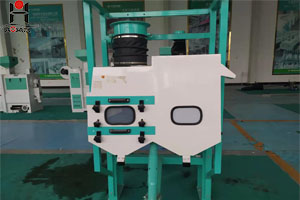 Small high-efficiency grain sieving and de-stoner combination sifter machine is a new combination of grain cleaning equipment. It integrates sieving, de-stoning and wheat beating, mainly used for grain cleaning and purification process, removing impurities such as gravel, cinder, mud, dust and shells contained in grain.
This machine has the characteristics of high production efficiency, compact structure, good performance of debris removal, no dust emission, low noise, low cost, easy operation and maintenance. Especially, it saves the lifting process and the floor space.
This machine requires as much as possible to be equipped with a separate air mesh, and the suction duct should be the same size as the suction port.