description
Bean Cleaning and Selection Equipment

Beans cleaning and selection equipment can be applied to soybean, mung beans, peas, red beans, coffee beans and other kinds of beans cleaning, selection and polishing. It can be used for cleaning, selecting and polishing of soybean, green bean, pea, red bean, coffee bean, etc. In general, it covers: vibrating grain cleaning, specific gravity de-stoning, magnetic de-soiling, two-pass selection, polishing and brightening, photoelectric color sorting, grading and packing, etc. The conveying equipment adopts anti-crushing lifting and conveying equipment, which can reduce the loss of grain processing. Conveying equipment adopts anti-crushing lifting and conveying equipment to reduce grain processing loss.

1. Specially designed bean cleaning and sorting kits for pulses guarantee the stability of the equipment in high-volume production kits and reduce grain processing losses.
2. According to the complicated impurity of bean raw grains, strengthen the cleaning process and introduce specific gravity screening and size grading to remove unsaturated grains of beans and improve product quality.
3.
In combination with soybean, mung beans, peas and other processing technology, the introduction of efficient dust removal and automated control systems, accurate quality control. Make the processing workshop dry and clean, and design the bean processing complete project plant into engineering works of art.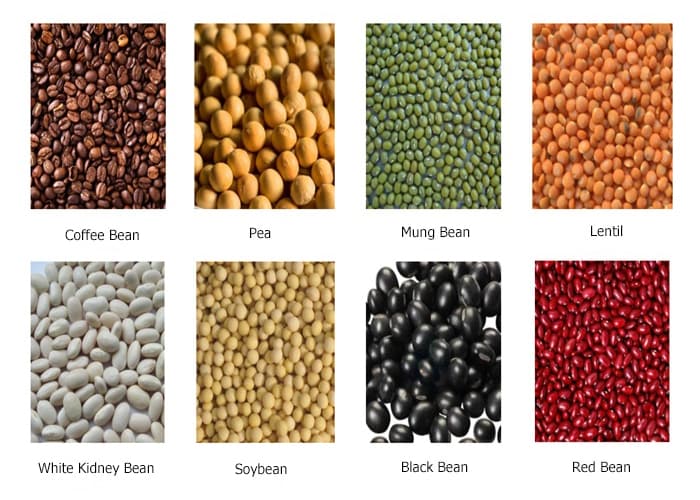 1. Inner packing: Plastic film
2. Outside packing: container/wooden box
3. Shipping: by sea in QINGDAO port or according to your demand
Similar items MORE
Please fill in your procurement needs and contact information