description
professional grain flat plansifter




AHCTS drawer type high square plansifter (screen) is a new product designed and produced by our company. It is a new product developed according to the market demand on the basis of the original flat screen of our company. It is a more efficient plane rotary grading equipment. It has a large single screen area, saves space compared with the traditional high square plansifter (screen), and is easier to clean up. This equipment is widely used in flour, food, pharmaceutical, feed, chemical, starch, mining and other industries powder particle classification and impurity removal.




1. Adopt reasonable parameters, high rotate speed, small radius of rotation, high efficiency of screen powder
2. Use universal joint seamless steel pipe link, strong, durable, so that the screen body running more smoothly, material walking more smoothly
3. Small size, can be screened and graded out of a variety of materials to meet different process requirements
4. The machine covers a small area and work space, very suitable for installation in the small workshop.
5. The size of each part of the screen box is strict, the structure is compact, the sealing property is good, and there is no leakage.
6. The screen box adopts large expansion, large flow rate screen lattice, and the screening area is 30% larger than that of the ordinary screen lattice.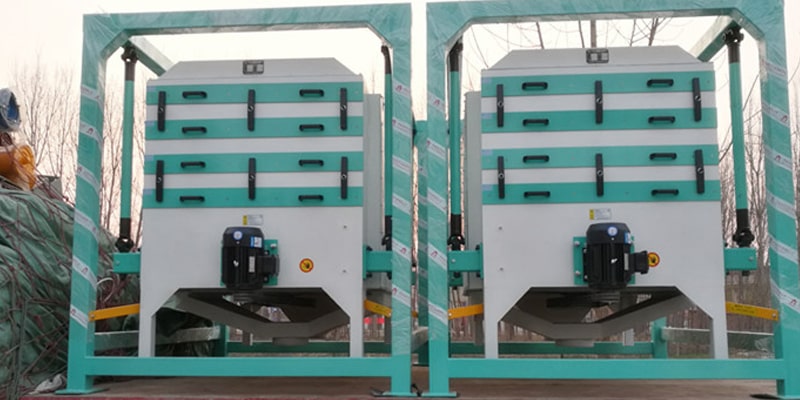 model

Capacity (t/h)(flour)

Motor power (kw)

Rotation diameter

(mm)

Weight (kg)

L*W*H

Size(mm)

AHCTS-125*190

8-12

2.2

50-55

1100

2550*1900*2100

1. Inner packing: Plastic film
2. Outside packing: container/wooden box
3. Shipping: by sea in QINGDAO port or according to your demand
Similar items MORE
Please fill in your procurement needs and contact information