description
Flour milling machine TQLZA-series moving cleaning screen



TQLZA-series moving cleaning screen is mainly used for screening, separating large, medium, small and light impurities mixed in the grains, which can be widely used in milling, feed, rice milling, winery, chemical factory, food, oil extracting, corn processing and other industries to clean and grade raw material. This equipment has the advantages of low noise, stable operation, high processing capacity, less energy consumption, good cleaning effect, excellent sealing effect without dust outside. Use it together with winnowing machine for better efficacy.



1. The screen body is welded by high quality cold-rolled steel plate with standard thickness 3mm.
2. Moving motor adopts famous brand motor.
3. The screen frame is made of steel, with at least ten years' service life.
4. The four corners are supported by high quality material, with reasonable stable structure.
5. The screen deck is made of finest manganese plate and stainless steel screen mesh which can be customized.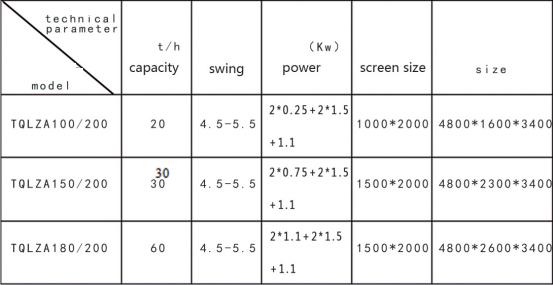 1. Inner packing: Plastic film
2. Outside packing: container/wooden box
3. Shipping: by sea in QINGDAO port or according to your demand
Similar items MORE
Please fill in your procurement needs and contact information