description
Suction Separator


The machine is used for professional from the grain (such as wheat, corn, barley,oil suction) in isolated hull,
dust and other low proportion of impurity, it can be used for grain, flour mill, rice mill, corn processing plant,
oil plant, feed mill, alcohol factory. The wind suction wind, air separation effect is good.It can also be used
for food processing plant,feed mill raw material and processing of corn in embryonic skin treatment.



Model

Capacity(t/h)

Air volume(m2/h)

Weight(kg)

L*W*H(mm)

cleaning

Pre-cleaning

cleaning

Pre-cleaning

TXFL80

12

50

2800

3000

230

1020*200*1450

TXFL100

16

65

3500

3800

360

1520*200*1450

TXFL120

20

80

4100

4500

400

1820*200*1450


Material from the upper end of the feed inlet into the device, the material is dispersed in the cone, the material is
uniformly dispersed in the circumference of the separator, and fall into the lower end of the collection hopper,
from the material outlet;Material in the scattered in the process, due to the center of the wind pipe of suction,
lumen device with negative pressure, outside the session air under the action of atmospheric pressure by
the complement of ventilation network is pressed into, through a uniform falling material layer and take away
the oatmeal and other light impurities fall into the impurity collecting bucket in, from the bottom row impurity
outlet discharge; The clean air after the dust has been removed by suction pipe.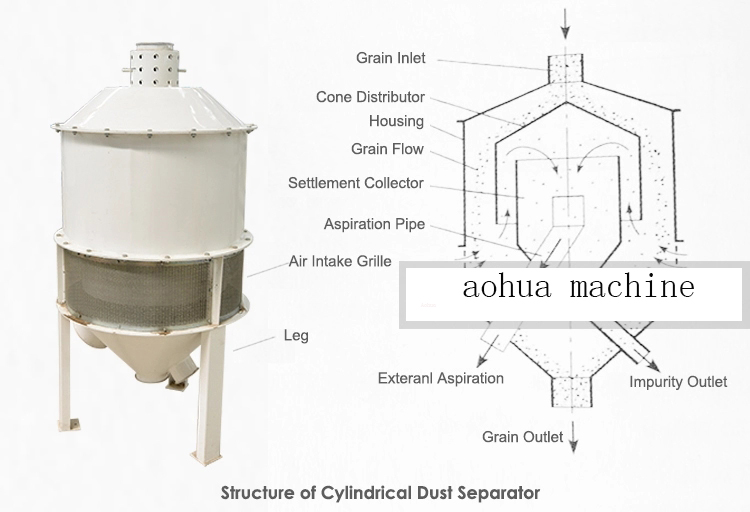 1. Inner packing: Plastic film
2. Outside packing: container/wooden box
3. Shipping: by sea in QINGDAO port or according to your demand
Similar items MORE
Please fill in your procurement needs and contact information